Production of electrical distribution and automation switchboards and panels
The most significant business activity that we are proud of from the very beginning is the production of electrical distribution and automation panels.
Elektrovat is a turnkey manufacturer of electrical power distribution panels, instruments panels, switch panels and enclosure box-build assemblies. Gaining experience by installing solely high-quality equipment of the renowned international and national manufacturers, supervision of our experts over all phases of material supply and production, and by testing manufactured products with issued FAT (factory acceptance test), we have become a synonym for quality production of electrical distribution panels.
From our wide range of production programs, we would like to single out:
      LV objects;
      Modular panels-type Prisma – Schneider Electric;
      Panels for control of electric motor drive and central surveillance and control system;
      Panels for reactive energy compensation;
      Panels for control and protection of generators and auxiliary supply for hydro and thermal power plants;
      Panels for remote dispatch control in Distribution Utilities.
Quality and capacities have been proven in all accomplished projects.
The Main Switchboard may also be known as the Switchgear Panel and Main Distribution board. Switchboards are used to safely distribute electricity throughout commercial and industrial facilities. A switchboard is a component of an electrical distribution system that divides an electrical power feed into branch circuits while providing a protective circuit breaker or fuse for each circuit in a common enclosure.
Purposes of the Switchboard
The first function of the Switchboard is to connect the electricity from the Power Grid to the site via a big switch called Switchgear. The electricity is usually stepped down to 3-phase 400V, 50Hz. This is one of the main differences between the commercial and industrial buildings where 3-phase power is supplied instead of a single-phase 230V, 50Hz. The connection and the disconnection of the electricity to the site can be done via a Circuit Breaker or a Switch Disconnector.
The second function of the power distribution of the switchboard is to distribute power to each area of the site. i.e. to the Sub Switchboard which is also known as the Distribution Board.
Abnormal incoming supply of electricity, if left unprotected, will damage equipment, may cause significant damage, fire hazard, and is a danger to the people on site.
Issues that may arise are as follows:
Short Circuit
Overload
Over Voltage
Under Voltage
Phase lost
Phase Sequence
Earth Leakage
Surge Protection
The power meter displays electrical parameters such as Voltage, Current, Active Power, Reactive Power, and Harmonics. It is used to measure the quality of the power as well as to measure and record the amount of power being used for the purpose of Energy Saving. They can be separated into two major groups of Analog Power meters and Digital Power meters.
Backup power comes in many forms and on many levels. From manually starting a generator and switching over the power supply to a fully automated system that has an Uninterrupted Power Supply (UPS) supporting the essential circuit while a Generator Controller automatically start up the generator and when the power is ready an Automatic Transfer Switch switches over the supply to re-charge the UPS battery. The reverse happens when the primary supply is back to normal.
The main Low Voltage Switch is used to disconnect the electricity. Electricity can arc (jump) from the switches' contact at a high current. These switches are designed to safely disconnect the circuit according to the IEC 60947-3:2008  standard.
Circuit Breakers are designed for the protection of Short circuits and overload. A breaker will 'tripped' when a Short Circuit or an Overload occurs. A tripped breaker can be reset to re-connect the circuit. However, they have a limited lifetime for the Short-Circuit fault.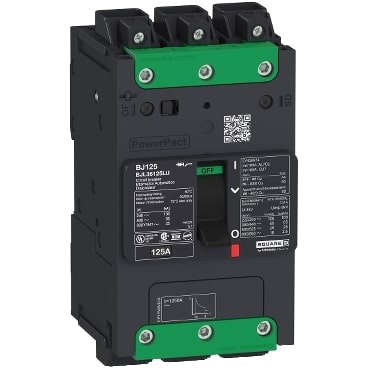 Fuses are also designed for the protection of Short Circuit and Overload. A Fuse will melt and 'break' when a Short Circuit or an Overload occurs, thus disconnecting the circuit. A fuse can work much faster than a Circuit Breaker giving greater protection but may only be used once and has to be replaced if a fault occurs.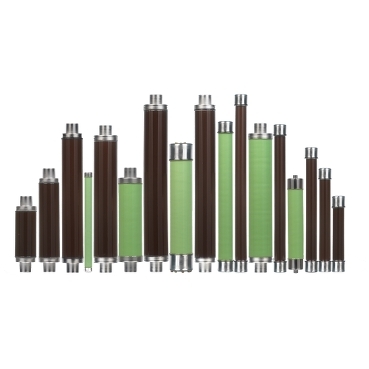 Separate Protection relays are used to protect against Over Voltage, Under Voltage, Phase Lost, Phase Sequence, Earth Leakage, or Surge Protection.
The power meter displays electrical parameters such as Voltage, Current, Active Power, Reactive Power, and Harmonics. It is used to measure the quality of the power as well as to measure and record the amount of power being used for the purpose of Energy Saving.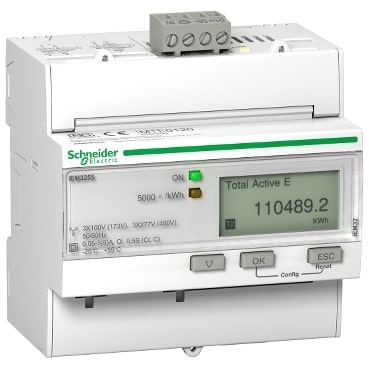 UPS is essentially a big battery and inverters that switch Alternating Current (AC) to Direct Current (DC) for energy storage and DC to AC to supply to load.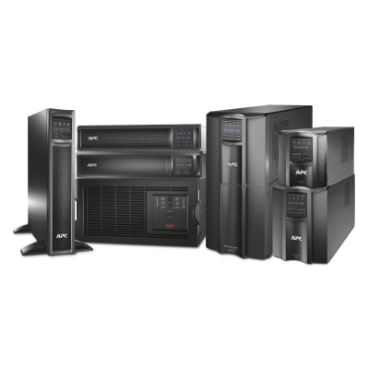 Generator (Diesel) is made up of a diesel engine and an electric generator. It is used to provide temporary power in case the primary power failure. The generator controller can detect that the primary power has failed and starts up the generator.
An ATS is an automatic switch that detects that the secondary source of power is ready and switches the power source over. It does the same when the primary power return to normal.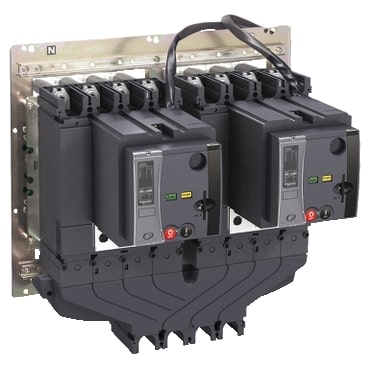 A manual transfer switch is simply an ATS without a motorized switching unit. It has to be activated manually.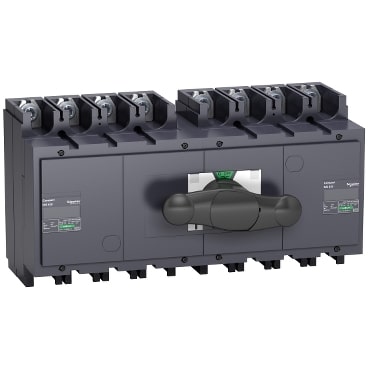 3D and 2D custom design suited to your needs:
By automating our manufacturing process, we provide our customers with a wide range of data and information, allowing them to optimize our engineering in all aspects of panel building and enclosure manufacturing to suit their needs.
A wide variety of engineering tasks can be realized with software solutions: from creating schematics and planning mounting layouts in 3D to the virtual routing of electrical and fluid power connections.
Using these methods, we shorten throughput times and save costs in panel building and switchgear system engineering – at planned high quality.
Additionally, we can confirm that our designs are up to standards, and we can test them before manufacturing thanks to many error-checking tools. And by doing this we save time, energy, and resources.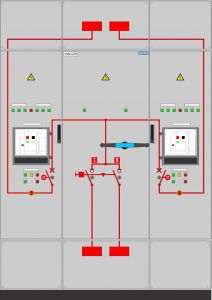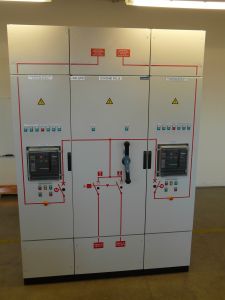 QUALITY GUARANTEE
High quality and business level of our company have been awarded an official acknowledgment via receiving certification for establishing Quality Management System (QMS) ISO 9001:2015, Environmental Protection Control System ISO 14001:2015, Occupational Health and Safety Management System OHSAS ISO 45001:2018 and Certificate of which we are particularly proud of – Energy Management System ISO 50001:2018 and Information Security Management Certificate ISO/ IEC 27001:2014
HOW CAN WE HELP?
Do you need assistance with some project of yours, or you simply want to explore your options… don't hesitate!